The Countach was reinterpreted to fit the Aventador platform; carrying the sculptural impact while beeing carefully scaled.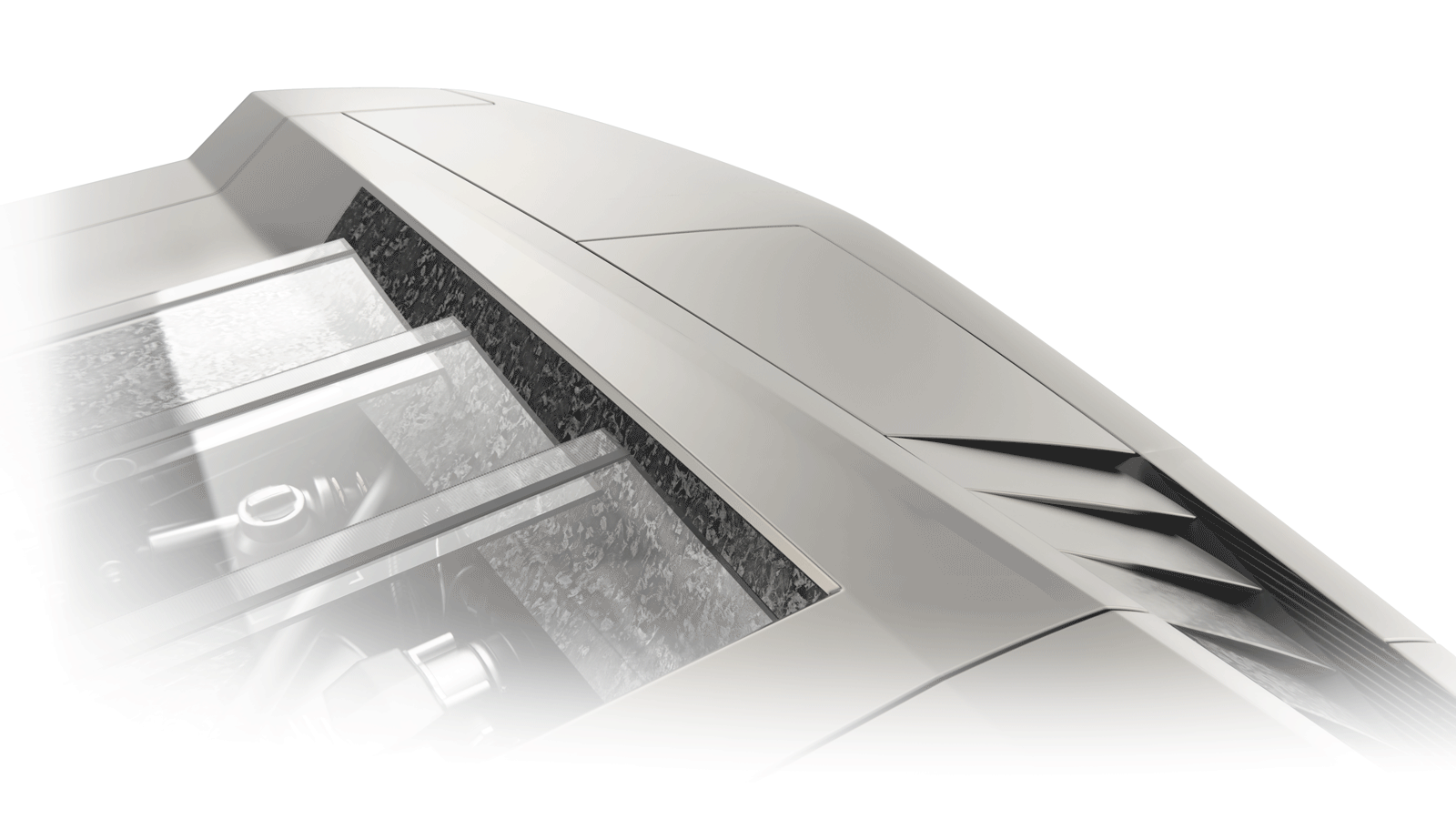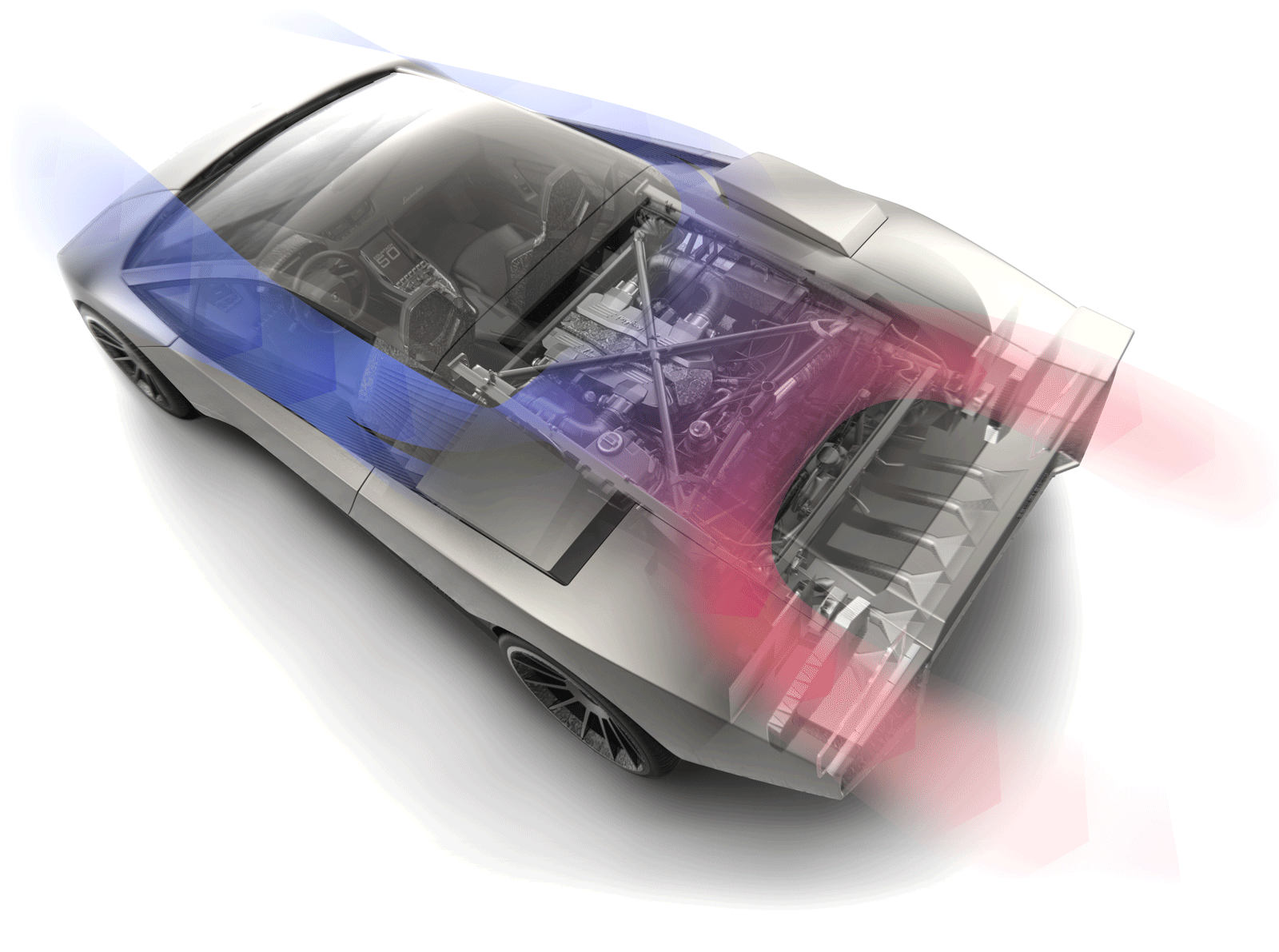 In this configuration, it resembles the later Countach's, with their prominent shoulder intakes and iconic rear spoiler.
All the light functions have been preserved to be working and legal.
The third light, or braking light, is nested within the glass panels covering the engine. When the vehicle brakes, the red light emits through the edge of the glass by internal reflection. Once off, it becomes invisible.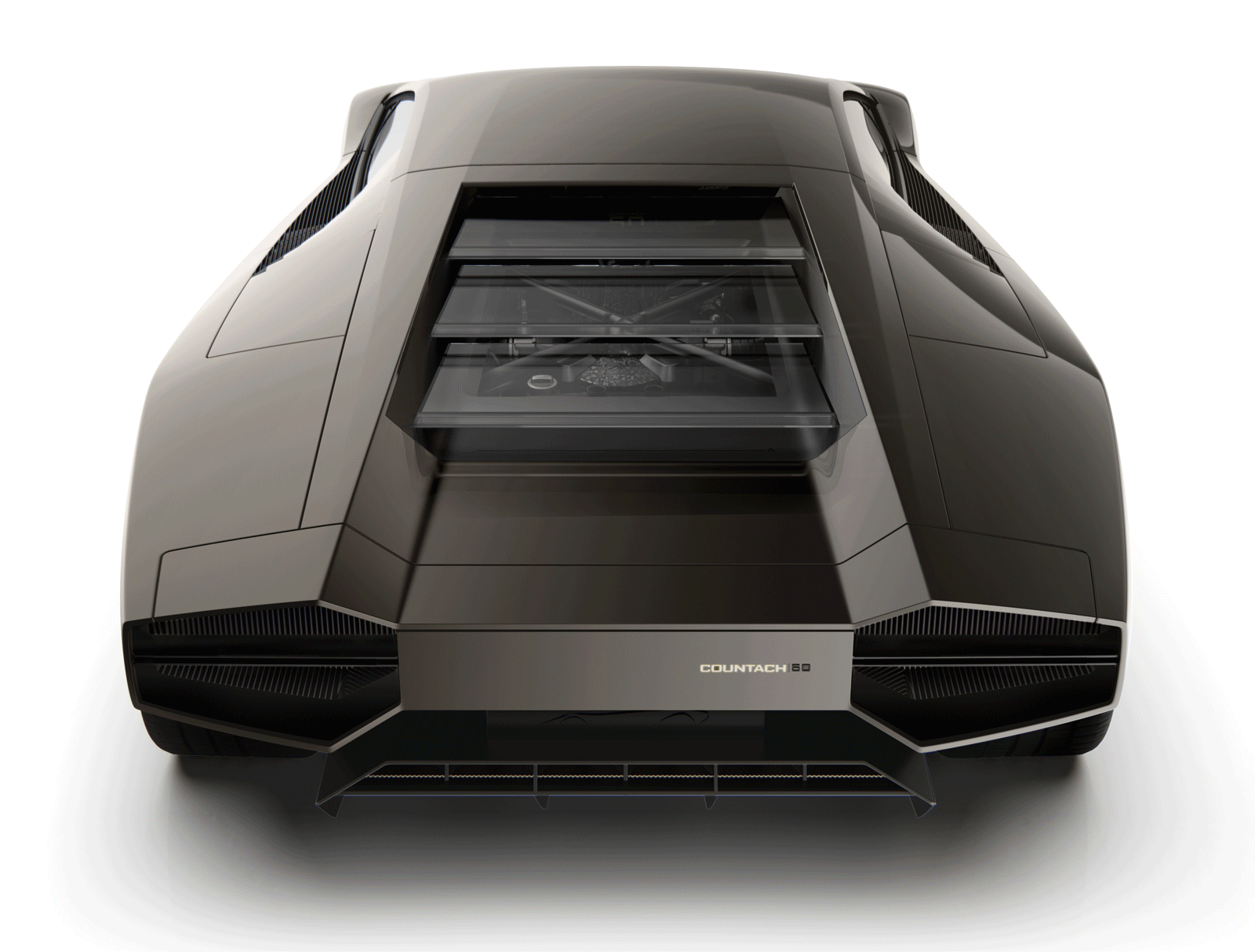 Indirected lightning highlight the two rear hot air outlets; creating an iconic rear light signature. 
A bar contains the other light functions, such as blinker, fog light and stop light.