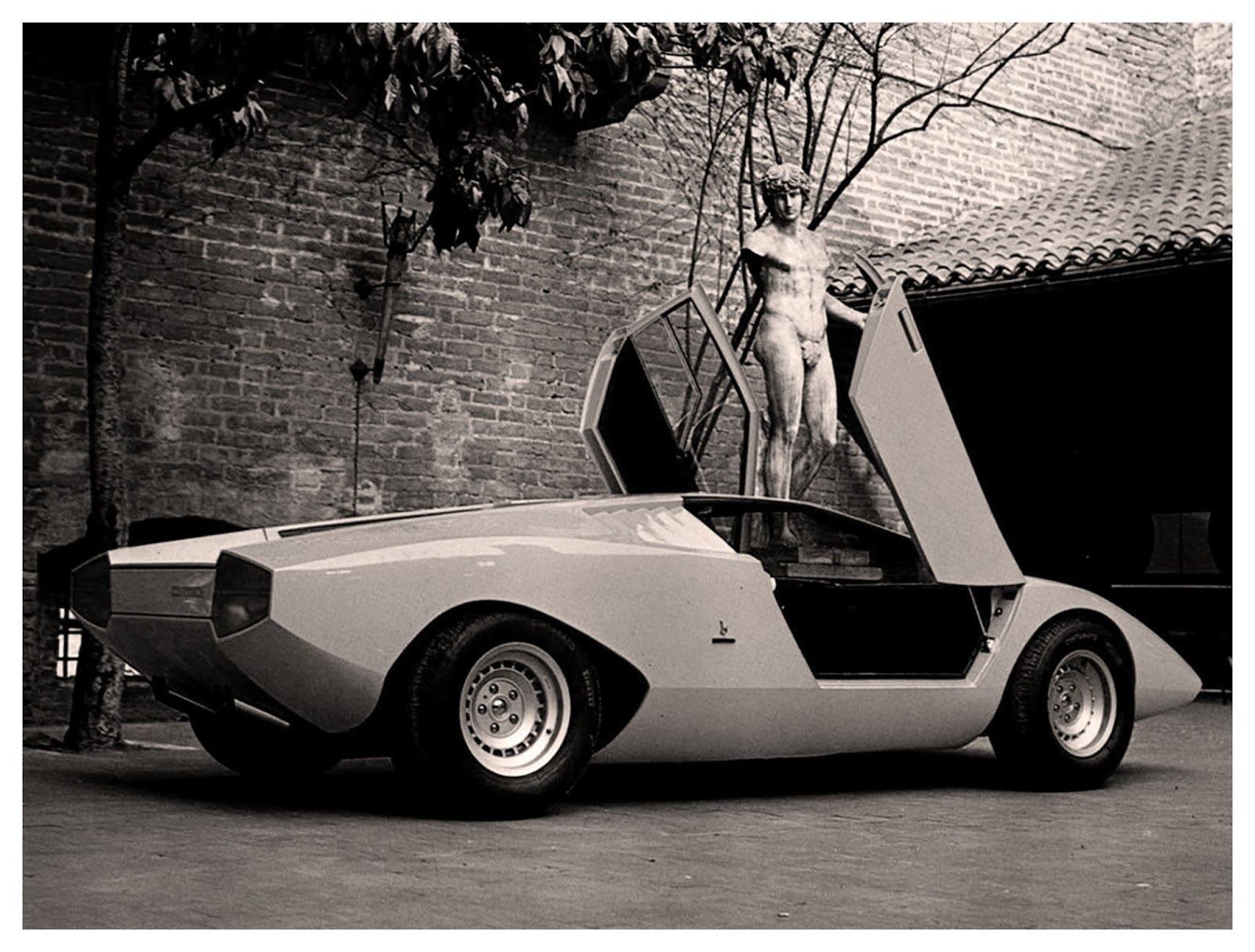 An important aspect was to highlight the notion of bipolarity: the Countach is both an aesthetic achievement and a high performing machine. This duality was key: drawing details from the most desirable evolutions, we created a two-in-on concept:
Immobile, the Countach strikes as a mesmerising sculpture, a timeless icon of design, worthy of any art gallery.
While moving, a mutation happens to provide better cooling and aerodynamics, allowing to perform at the highest level. With its open air intake and raised spoiler, it recalls the most extreme variant of the Countach: the icon of the 80's.